A Hero
Special Screening - Ajyal Film Festival 2021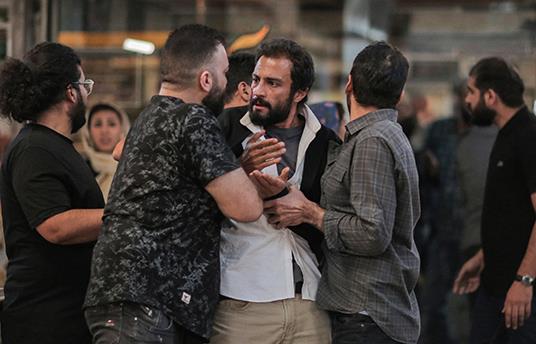 Description
Rahim finds himself in jail for incurring a business debt he is unable to repay. While on a two-day leave, his girlfriend offers him a gilded opportunity to secure his freedom, albeit at a dubiously immoral price. Unable to balance the weight of his newly ill-gotten gold coins with his conscience, Rahim does the ethical thing and attempts to find their rightful owner by putting up posters around town. But no good deed goes unpunished, and he soon finds himself caught up in a quagmire of increasingly complex moral dilemmas—all stemming from a single, seemingly inconsequential falsehood.

Thrust into the limelight as social media's latest celebrity, Rahim quickly finds expectations and responsibilities building around him, higher than the walls of his medium-security jail ever were. Confronted at every turn, our hero's journey is certainly not the archetypal, obvious circle. While it may appear a simple story on the surface, the twists of fate unfold to create a rich tapestry of human (mis)behaviour and deep philosophical quandaries. A truly riveting tale of morality in the age of social media from two-time Academy award-winner and collaborator with Doha Film Institute, Asghar Farhadi.
Director
Asghar Farhadi
A long-time friend and collaborator with Doha Film Institute, Asghar Farhadi was born in Iran. He studied theatre, receiving his BA from the University of Tehran and his MA from Tarbiat Modares University. Farhadi was a Qumra Master in 2017 and has won two Academy Awards for Best Foreign Language Film—his first for 'A Separation' (2012) and the second for 'The Salesman' (2017), which was supported by DFI. His other directorial credits include 'Fireworks Wednesday' (2006), 'About Elly' (2009), 'The Past' (2013), and 'Everybody Knows' (2018).
Credits
Screenwriter

Asghar Farhadi

Producer

Alexandre Mallet-Guy, Asghar Farhadi

Cinematographer

Ali Ghazi

Editor

Haydeh Safiyari

Cast

Amir Jadidi, Mohsen Tanabandeh, Fereshteh Sadrorafaii