My Name is Fear
Ajyal Competition - Ajyal Film Festival 2021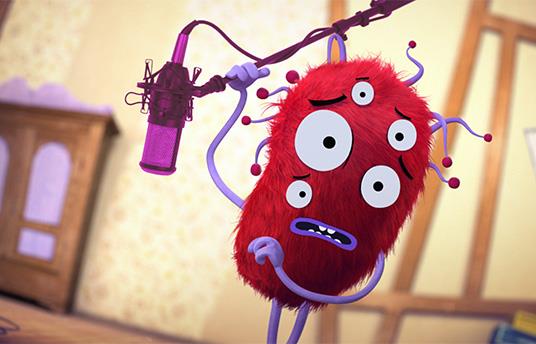 Description
The surprisingly charming emotion "Fear" that lives in your head wants to give an interview. Maybe you can become friends? You see, for Fear, it is not so easy as everyone avoids him or finds him embarrassing! But sometimes he can be really helpful. You could even say that he is a superpower. This adorably animated short teaches us about an emotion that can often be hard to comprehend, but nevertheless plays an integral part in our psychological development.
Director
Eliza Płocieniak-Alvarez
Eliza Płocieniak-Alvarez is a director and animator who specialises in content for children. She holds a master's in Hispanic Literature and a diploma in animation from the Filmakademie Baden-Württemberg. Born in Poland, Eliza has lived in 11 cities from Norway, through Portugal to Mexico. Shortly before lockdown, she moved to Leipzig, where she is working on new projects with her animation collective Blaue Pampelmuse. Her previous work includes 'The Very Hairy Alphabet' (2019), 'Frog Perspective' (2016) and 'Sitzung' (2015).
Credits
Screenwriter

Eliza Plocieniak-Alvarez

Editor

Eliza Plocieniak-Alvarez

Music

Johannes Weiland