Forever
Special Screening - Ajyal Film Festival 2021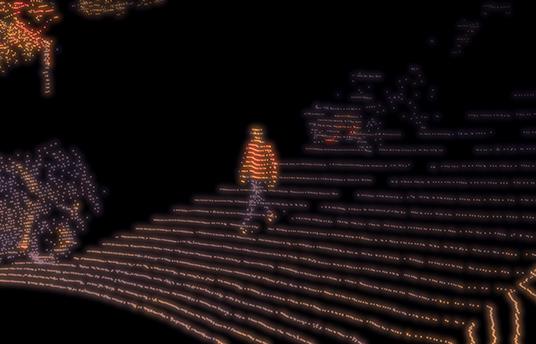 This film is screening as part of
Made in USA
.
For ticket information click
here
.
Synopsis
A life insurance company uses an AI algorithm to determine the risk of a new applicant, but the subsequent denial sparks a period of introspection. The film was created using LiDAR to capture real-life moments and environments. The LiDAR unit used was originally designed for self-driving cars. This junction of technology and filmmaking intersects with the subject of the film. AI uses LiDAR to "see" humanity in accurate detail but has resolution limitations. 'Forever' explores the boundary of advanced technology and the human experience.
Director
Mitch McGlocklin
Mitch McGlocklin is a filmmaker from San Diego who works across a variety of mediums. He received his BA in art from the University of California San Diego and an MFA in animation and digital arts from the University of Southern California. McGlocklin creates exploratory work in both form and content, intersecting human life with our digital facsimiles. McGlocklin freelances as a CG artist/animator while continuing to make personal work.
Credits
Cast

Mitch McGlocklin, Jeanette Bonds