Ajyal Spotlight: Andria Tayeh & Noor Taher
Ajyal Spotlight - Ajyal Film Festival 2021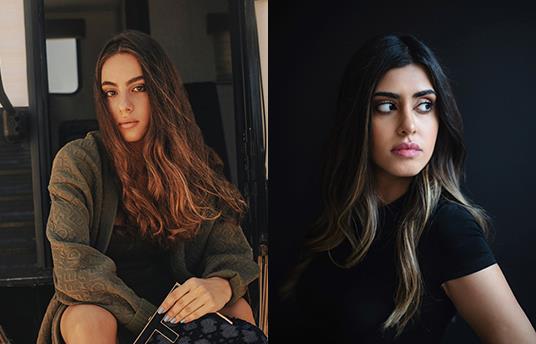 Description
Andria Tayeh

Andria Tayeh is a 20-year-old actress who recently played the leading role of Mariam in the Jordanian Netflix series 'AlRawabi School for Girls'. She is currently pursuing her bachelor's degree in Business Administration with a focus on Management from the Lebanese American University in Lebanon.

Growing up, Andria had several hobbies other than acting, including drawing, dancing, and playing basketball. At the age of ten, she won an international drawing competition for Philips, was professionally trained as a dancer with Yes Academy-New York and participated in many national and international basketball tournaments in Jordan and other countries. Andria's passion for acting will always be an ongoing journey of growth. Her goal in the next couple of years is to participate in many Middle Eastern and international leading roles.

Noor Taher

Noor Taher is a Jordanian actress of Palestinian origins. She first discovered her passion for acting when she was a six-year-old child performing in school plays and landing roles in Hollywood productions. Best known for her role as Layan on the Netflix series 'AlRawabi School for Girls', Noor is also a classically trained ballerina as well as in other dance forms.