Until Tomorrow
Ajyal Competition - Ajyal Film Festival 2022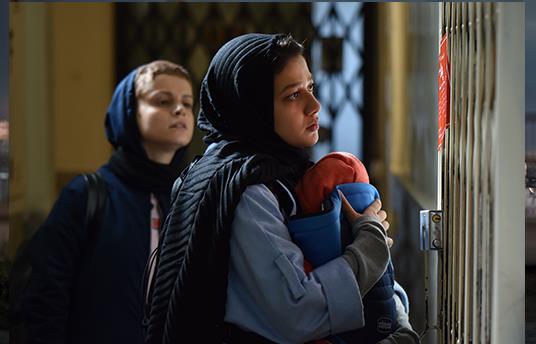 Description
Fereshteh is a young mother facing a serious dilemma. On the surface, she is relatively happy, studying and working in a print shop in Tehran, with dreams of one day travelling abroad. But her parents are coming to visit, and she has kept a secret from them—her two-month-old daughter. Born out of wedlock and with little help from the father, Fereshteh and her trusted friend Atefeh must resort to increasingly desperate measures to keep her baby hidden and safe in a city with limited options for a mother living outside of traditionally accepted family norms.

'Until Tomorrow' is a compelling portrait of the millennial generation and how they are re-examining the value system in Iran and many other countries. The odyssey of Fereshteh takes us under the skin of the Iranian capital, Tehran, to understand how the youth have gained the bravery and confidence to question the traditional ways of life and break away from patriarchy. Director Ali Asgari, whose film 'Disappearance' made its MENA Premiere at Ajyal 2017, once again perfectly captures a generation's courage when faced with bureaucratic adversity.
Director
Ali Asgari
Ali Asgari is a prominent figure in Iranian cinema, with more than 200 awards to his name. Two of his shorts were nominated for Palme d'Or at Festival de Cannes, and 'The Baby' was in the short film competition of Venice Film Festival 2014. Ali's films are concerned with precarious lives who live at society's margin in his native country Iran. His debut film 'Disappearance' was developed at the Cinefondation Residence of Festival De Cannes. Ali is a member of the Academy of Motion Picture Arts and Sciences, and 'Until Tomorrow' is his second feature film.
Credits
Screenwriter

Ali Asgari, Alireza Khatami

Producer

Niki Karimi, Ali Asgari

Cinematographer

Roozbeh Raiga

Editor

Ehsan Vaseghi

Music

Ali Birang

Cast

Sadaf Asgari, Ghazal Shojaei, Babak Karimi, Amirreza Ranjbaran, Nahal Dashti