Tremor
Ajyal Competition - Ajyal Film Festival 2022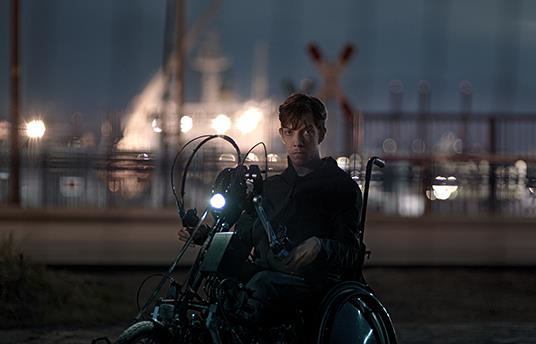 Synopsis
During water therapy for his chronic spasms, Leon is involved in a shocking incident with his physical therapist. An eruptive and very public moment of betrayal. The resulting fallout reverberates through their lives like the aftershocks of a seismic event, seeing their once trusting relationship almost fractured beyond repair. 'Tremor' explores the often complex and intimate relationships formed between therapists and their patients.
Director
Rudolf Fitzgerald Leonard
Rudolf Fitzgerald Leonard is an Australian director, producer and screenwriter based in Berlin. He is also the co-founder of Problemkind Filmproduktion, a Berlin-based production company he shares with director/producer Annika Birgel. Graduating from the Victorian College of the Arts in Melbourne, Fitzgerald Leonard's graduate short film 'Kin' screened at the Melbourne International Film Festival, winning the award for Emerging Australian Filmmaker. His short films focus on explorations of identity and representations of psychological and corporeal diversity.
Credits
Screenwriter

Rudolf Fitzgerald Leonard, Annika Birgel, Luis Brandt

Producer

Annika Birgel

Cinematographer

Stefanie Reinhard

Editor

Rudolf Fitzgerald Leonard, Annika Birgel

Music

Sam Bower

Cast

Luis Brandt, Lilian Mazbouh, Gisela Aderhold