Hunt for the Wilderpeople
Doha Film Experience - Doha Film Institute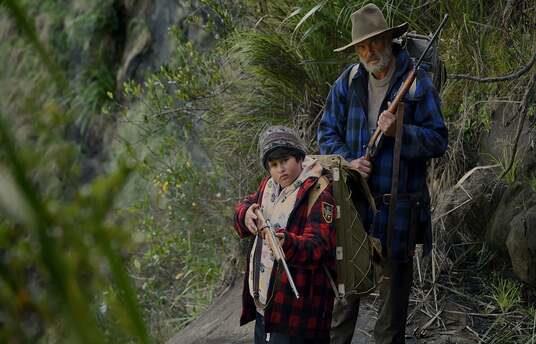 Description
Ricky is a Very Bad Egg, or so claims frighteningly enthusiastic child-services officer Paula when she drops him off with Bella and Hec – the latest in a series of foster parents for the sullen young urban "gangsta". This setup is the boy's last chance to get on the straight and narrow before he is plucked out of the foster-care system and plonked into juvenile detention. Thanks to Bella's penchant for killing with kindness, it looks like the delinquent-in-training just might get his act together at last..

Director Taika Waititi, of recent 'Thor' franchise fame, carefully intertwines off-the-hook wit, brilliant performances, and a heartwarming story to provide a new take on the wilderness adventure story.
Director
Taika Waititi
Taika Waititi hails from the Raukokore region of New Zealand. He has been involved in the film industry for several years, first as an actor, and now focusing on writing and directing. In 2004, he was nominated for an Academy Award for his short film 'Two Cars, One Night', and both of his feature-length films – 'Boy', which played in the Doha Tribeca Film Festival in 2010, and 'Hunt for the Wilderpeople' – were top-grossing films in New Zealand.
Credits
Screenwriter

Taika Waititi, based on the book 'Wild Pork and Watercress' by Barry Crump

Producer

Carthew Neal, Leanne Saunders, Taika Waititi, Matt Noonan

Cinematographer

Lachlan Milne

Editor

Luke Haigh, Tom Eagles, Yana Gorskaya

Music

Lukasz Buda, Samuel Scott, Conrad Wedde

Cast

Sam Neill, Julian Dennison, Rima Te Wiata, Rachel House, Tiorere Ngatai-Melbourne