Riverbed - followed by Q&A session
Qumra Screenings - Qumra 2023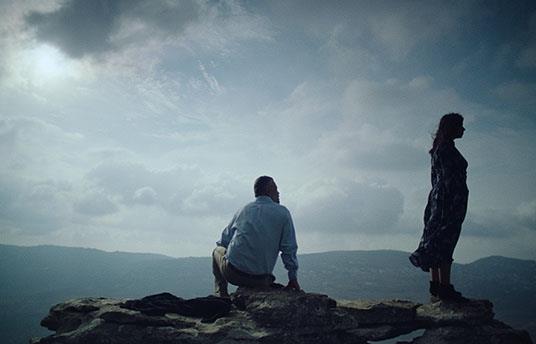 Synopsis
A visually engrossing and thought-provoking narrative, 'Riverbed' recently earned three awards at the 44th Cairo International Film Festival. The film tells the story of Salma and her returning daughter Thuraya, and their attempt to preserve, maintain and reconstruct their lives with and against each other. Salma survived many years by protecting her independence—she reached her peace through letting go of any attachments. But the past does not let go of Salma and brings back Thuraya, defeated, divorced, and pregnant. At its heart, 'Riverbed' revolves compellingly around the unfulfilled dreams of two women and their strained relationship with each other.

Through the portrayal of Salma—played with deft wistfulness by Lebanese actress Carole Abboud—and her estranged daughter, the film explores the unspoken burden that women are often forced to bear when they find themselves on the wrong side of societal expectations. The story portrays an inherited loss and a wound that cannot be healed by apologies or forgiveness. Our two protagonists go tête-à-tête in a house with a tumultuous history, as the film explores the limits of verbal communication when there is little chance of reconciling the present with the past. Although estranged, together, they each confront their shared disillusionment with the expectations of love, marriage, and motherhood they once hoped for in this absorbing maternal melodrama.

Director
Bassem Breche
Bassem Breche is an Emmy award-winning scriptwriter and director. Since 2007, Breche has directed three short films—'Both' (2007), premiering at Cannes' Critics week, 'Ziu' (2013) and 'Free Range' (2014). Breche has written several series and films, including 'Shankaboot' (2009), 'Fasateen' (2012), 'The Little Drop' (2015), 'Undocumented' (2018), 'Alephia' (2019), 'Vertu' (2020) and 'Hell's Gate' (2021). Breche is the founder/director of Scenario Beirut. 'Riverbed' is Breche's debut film.
Credits
Screenwriter

Bassem Breche & Ghassan Salhab

Producer

Jana Wehbe