Mediterranean Fever
Qumra Screenings - Qumra 2023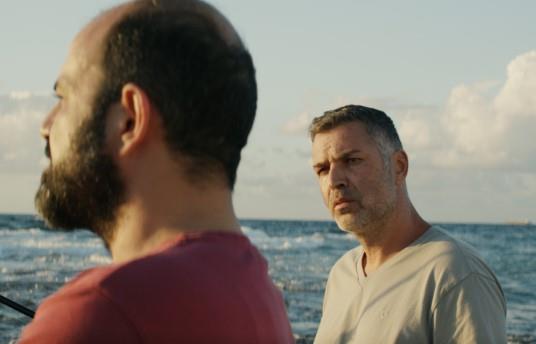 Synopsis
Winner of the best screenplay award in Cannes' Un Certain Regard section last year, the darkly comedic 'Mediterranean Fever' explores the complicated friendship between two starkly different neighbours in Haifa. An aspiring writer, Waleed lives with his wife and children. Spending most of his day staring at a blank computer screen in search of inspiration for his book, Waleed struggles with mental illness that even his therapist seems unable to alleviate. After a chance encounter with his new neighbour, Jalal—the pair develop an unlikely bond. Seeing in Jalal the potential of source material for his novel, Waheed joins him eagerly on his daily errands into an increasingly dangerous world of petty crime.

As Waleed delves deeper into Jalal's criminal activity, the true motives behind their growing relationship are not as they first appear. Their friend/enemy dynamic gives the film an ingenious level of charm and sly wit, portrayed perfectly with incredible performances from the two leads, Amer Hlehel and Ashraf Farah. Full of black humour and surprising twists, critically-acclaimed filmmaker Maha Haj keeps us guessing until the very end in this unpredictably captivating comedy about masculinity, mental health and loneliness.


Director
Maha Haj
Maha Haj was born in Nazareth in 1970. She graduated from the Hebrew University of Jerusalem in English and Arabic literature. Her cinematic experience was derived from her work as an artistic designer in the productions of 'The Time That Remains' by Elia Suleiman, 'The Attack' by Ziad Douairi, as well as 'On the Hill' by Rafael Natjari. She wrote and directed the short film 'Oranges' (2009) and the documentary 'Behind These Walls' (2010). In 2015 she shot her first feature film 'Personal Affairs', which was selected in the 2016 Cannes Film Festival's Official Selection (Un Certain Regard) and critically acclaimed. The film also won the Haifa Film Festival's Best Feature Award in 2016 and the Mediterranean Film Festival of Montpellier's Critics' Award, among others.
Credits
Screenwriter

Maha Haj

Producer

Baher Agbariya