Memoria
Qumra Screenings - Qumra 2023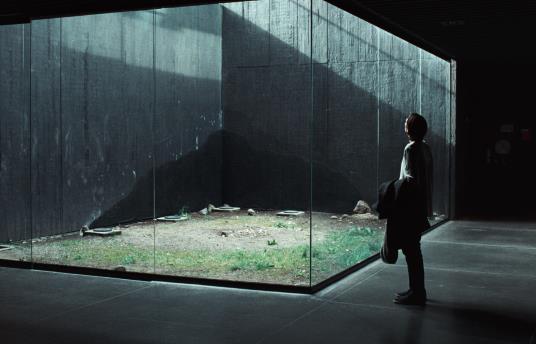 Synopsis
A mesmerizing and surreal film that follows the journey of Jessica, a Scottish woman played by the brilliant Tilda Swinton, who visits Colombia to see her ailing sister. There she befriends Agnes, an archaeologist studying human remains discovered within a tunnel under construction. However, Jessica's life takes an unexpected turn when she begins to experience strange and inexplicable sounds that only she appears to hear. As she delves deeper into the eerie occurrences around her, Jessica meets a variety of characters who add to the enigmatic nature of her journey by offering their own take on the unexplainable phenomena she's experiencing.

Director Apichatpong Weerasethakul creates a dreamlike atmosphere with stunning visuals and a truly immersive soundscape, perfectly complementing the film's mysterious narrative. Through sweeping shots of Colombia's landscapes and intricate details of everyday objects, 'Memoria' immerses the viewer in its richly textured world. As Jessica grapples with the unknown and the limits of human understanding, the film becomes a fascinating exploration of memory, perception, and the supernatural. 'Memoria' is a challenging and unconventional film that requires patience and an openness to interpretive storytelling, but its compelling narrative, outstanding performances, and striking visual and audio landscapes make it a rewarding experience for those willing to engage with it on its own terms.

Director
Apichatpong Weerasethakul
Apichatpong Weerasethakul is recognised as one of the most original voices in contemporary cinema. His previous seven feature films, short films, installations, and his recent live performance have won him widespread international recognition and numerous awards, including the Cannes Palme d'Or in 2010 with 'Uncle Boonmee Who Can Recall His Past Lives'. His 'Tropical Malady' won the Cannes Competition Jury Prize in 2004, and 'Blissfully Yours' won the Cannes Un Certain Regard Award in 2002. 'Syndromes and a Century' (2006) was recognised as one of the best films of the last decade in several 2010 polls. 'Mysterious Object at Noon' (2000), his first feature, has been restored by Martin Scorsese's World Cinema Foundation. Lyrical and often fascinatingly mysterious, his film works are non-linear, dealing with memory and, in subtle ways, invoking personal politics and social issues. 'Memoria' is his first feature to be shot outside Thailand and with an international cast.