DFI Inclusive Screening - "200 Meters"
DFI Cinema - Doha Film Institute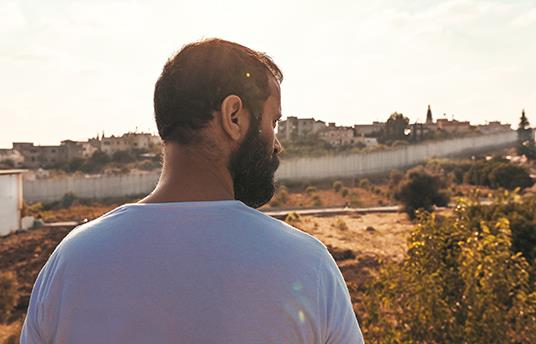 Description
Screening with Arabic audio description, sign-language interpretation and enriched subtitles in Arabic and English.

Working in partnership with the Translation and Interpreting Institute of the College of Humanities and Social Sciences at Hamad Bin Khalifa University and with the support of Katara Studios—we are honoured to host an inclusive experience for audiences of all abilities with a screening of a DFI-supported film by Ameen Nayfeh, '200 Meters'.

Visually impaired audiences will be able to view the film through sound alone, with audio descriptions of those visual elements that cannot be understood through voice, music or sound effects. Our viewers who are deaf, hard-of-hearing or have difficulty understanding speech will benefit from enriched subtitles in Arabic and English, as well as sign-language interpretation. By creating a film experience that caters to the unique needs of diverse audiences, Doha Film Institute hopes to transform cinema into a universally accessible art form that everyone can enjoy.

This screening will be followed by a Q&A with the filmmaker.

200 Meters

Mustafa (Ali Suliman) and his wife Salwa live a mere 200 metres apart in two Palestinian villages, separated by a dividing wall. One day he gets a call every parent dreads—his son has been in an accident. Rushing to cross the Israeli checkpoint, Mustafa is denied on a technicality. But a father's love won't give up, and he will do anything to reach his son. A 200-metre distance becomes a 200-kilometre odyssey. Mustafa, left with no choice, attempts to smuggle himself to the other side of the wall.
Director
Ameen Nayfeh
Ameen Nayfeh was born in Palestine in 1988 and spent his formative years moving between Jordan and Palestine. Despite an early interest in filmmaking, in 2010 he earned his BSc in Nursing from Al-Quds University in East Jerusalem. Two years later, he attained an MFA in film producing from the Red Sea Institute of Cinematic Arts in Jordan. Ameen Nayfeh's previous films include 'The Crossing' (2017), 'Suspended Time / Zaman Muaalaq' (2014), the documentaries 'The Eid Gift' (2012), and 'The Uppercut' (2012). '200 Meters' is his first feature film.
Credits
Screenwriter

Ameen Nayfeh

Producer

May Odeh

Cinematographer

Elin Kirschfink

Editor

El Mallakh

Music

Faraj Sulman

Cast

Ali Suliman, Lana Zreik, Samia Bakri, Tawfeeq Nayfeh, Maryam Nayfeh, Salma Nayfeh, Anna Unterberger, Mahmoud Abu Eita, Nabil Al Raai, Ghassan Abbas